design portfolio
sample custom blog site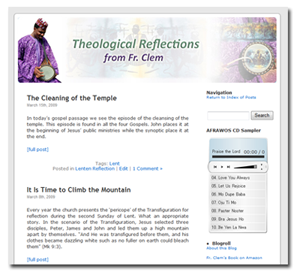 Created as Pro bono design work for a family pastor. Weekly reflections written by the pastor are typically emailed to a listserv of readers making this the ideal scenario for implementing a custom blog site. The use of WordPress as a blogging platform makes upkeep simple enough for even the most novice user. Custom artwork and subtle template modification add a personal touch.
---
sample custom web site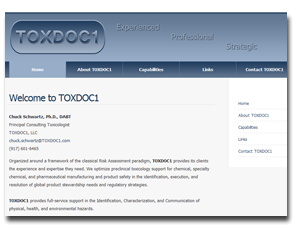 Customer was looking for a simple, 5-page CSS based site with custom color scheme and custom logo design. The purpose of the site is to serve as a "digital business card" offering high-level information and a way to contact the owner for additional information through a simple contact form. Free of clutter, this design allows the owner to showcase their abilities in a clear and concise manner.
---
sample business card design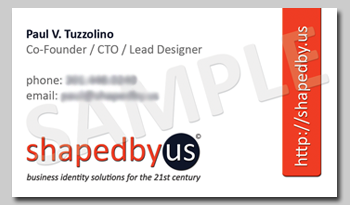 (front)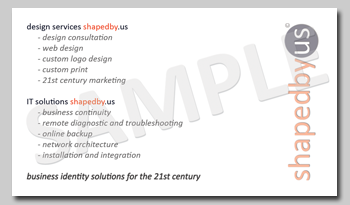 (back)